Compliance Manager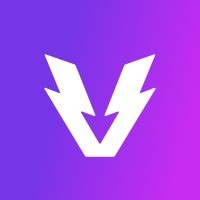 Venly
Legal, Sales & Business Development
Posted on Tuesday, April 25, 2023
Who are we?
Blockchain is the biggest thing to happen to the internet since, well… the internet. It will reshape how we use and interact with the digital world. But for this technology to realize its real-world potential, it needs to be used. By real people, in the real world—not just industry insiders and early adopters.
Venly is a technology company creating an all-in-one software platform to help companies benefit from blockchain technology. The global vision is to build both a developer-friendly platform and an intuitive interface for end-users. At the center of everything lies simplicity, prime UX and top-level security.
The company has been recognized as a digital pioneer and delivers groundbreaking innovation to companies such as Sandbox, Vulcan Forged, Zed Run, Aavegotchi, Bloktopia, and other industry leaders.
The Venly team values initiative, autonomous learning, teamwork, honesty & drive.‍
Who are we looking for?
As Compliance Manager, you are well-versed in legal guidelines and corporate governance best practices. You are a professional of high ethical standards and work diligently to complete your duties, while keeping in mind the objectives of the business. You will be results-oriented, have a 'can-do' attitude whilst still being comfortable saying "no" when necessary.
You will manage cross-functional projects to implement and maintain compliance programs at Venly, with a focus on ISO 27001 and SOC 2 Type II information security certifications. You will be responsible for enforcing regulations in all aspects and levels of the business as well as providing guidance on compliance matters, including AML/TF policies and procedures as well as related topics such as KYC, KYT, and KYB processes and procedures.
Your goal is to preserve the company's integrity by making sure it stays on a lawful and ethical course, as well as to implement voluntary policies and rules in line with professional business conduct and externally recognized licensing requirements. You will work in a highly entrepreneurial environment and must be comfortable with fully remote work.
You will have the personality to quickly adapt to changing environments, you are tech-savvy and able to quickly connect with your Venly colleagues across all levels.
Responsibilities:
Manage cross-functional projects to implement compliance programs at Venly.
Support management and maintenance of Venly's ISO 27001 and SOC 2 Type II certifications.
Support or manage implementation of other compliance programs, including internal policies and procedures, as well as regulatory requirements such as GDPR, AML 5, MiCa.
Assist in the creation, implementation and maintenance of Venly's policies and procedures, including KYC, KYT, and KYB process design and operational execution.
Manage ongoing compliance monitoring / control activities and continuously improve them.
Work with regulatory experts and keep up to date with regulatory developments to ensure Venly remains compliant with internal and regulatory practices and requirements.
Initiate, facilitate and promote activities to foster compliance awareness within Venly, e.g. oversee, or ensure delivery of training and orientation to Venly employees.
Establish processes to address and properly document compliance issues or complaints, including exception reporting to authorities, as required.
Prepare reports for senior management and external regulatory bodies, as appropriate.
Manage Venly's risk assessment and evaluation.
Qualifications:
BSc/BA or similar in law, finance, business administration, software engineering or related field; MBA or similar preferred
3-6 years of job experience in compliance management
Experience in at least one of the following areas is required: ISO 27001, SOC 2 Type II, AML/TF, ideally within a private SaaS company. Compliance experience in the financial services industry is a plus (e.g. Asset Management or Banking).
Project Management - Lead without authority, exert confidence and provide leadership / guidance to compliance projects.
Conceptual - Create structured documents laying out a problem and implement a plan to resolve them.
Analytical - Analyze complex processes and issues and come up with options to solve them.
Strong interpersonal skills - Quickly build rapport with individuals across organizational levels, and win them over for a common project objective.
Focus - Translate complex legalese into practical applicable business logic and processes.
Common sense - React sensibly to changing situations and challenges, apply good judgment to situations and adjust your style to the person you are working with.
Strong self-management - Have good discipline around setting priorities for themselves and dividing up complex tasks into manageable daily work packages.
Learning agility - You are tech-savvy and quickly adapt to a fast-changing environment.
Communication - You are very clear in expressing even complex matters and feel comfortable communicating with peers and senior management alike.
‍