Content Marketeer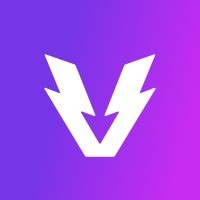 Venly
Marketing & Communications
Remote
Posted on Monday, March 7, 2022
TYPE: Full-time
LOCATION: Remote
TIME ZONE: CET preferred
EXPERIENCE: Trained professional‍
Who are we?
Blockchain is the biggest thing to happen to the internet since, well… the internet. It will reshape how we use and interact with the digital world. But for this technology to realize its real-world potential, it needs to be used. By real people, in the real world—not just industry insiders and early adopters.
Venly is a technology company creating an all-in-one software platform to help companies benefit from blockchain technology. The global vision is to build both a developer-friendly platform and an intuitive interface for end-users. At the center of everything lies simplicity, prime UX and top-level security.
The company has been recognized as a digital pioneer and delivers groundbreaking innovation to companies such as Sandbox, Vulcan Forged, Zed Run, Aavegotchi, Bloktopia, and other industry leaders.
The Venly team values initiative, autonomous learning, teamwork, honesty & drive.‍
Who are we looking for?
We're looking for a Content Marketer who can bring big, bold conceptual ideas to the table, and easily flex across a variety of copy formats and customer touchpoints, especially email, blogs, social, and video script, websites and landing pages.
The ideal candidate for this role is an outstanding writer and storyteller who sweats the details with a perfect balance of creativity and sales acumen. You should be able to apply data and research insights to copy development and be comfortable with fast-paced iterations and adjustments based on feedback.
Roles & Responsibilities:
Create and publish clear, concise and highly engaging SEO content for various mediums to develop and engage our organic audience.
Write strategic and compelling copy across a variety of media — blogs, case studies, emails, newsletter, website, social media, video scripts, gated content, etc.
Conduct in-depth research and high-quality interviews on topics and use this data to guide your content decisions and iterate based on engagement metrics.
Interpret creative direction and technical information and turn them into persuasive copy concepts.
Conceptualize and execute creative content marketing campaigns, from target group analysis to implementation, for bringing awareness and increasing conversions.
Analyze and optimize our content and formats and always ensure an attractive and effective content portfolio.
Execute SEO initiatives to drive traffic to the website, landing pages and social channels.
Generate compelling content ideas and implement the creation of that content.
Edit and proofread copy as needed. Use SEO principles to maximize copy's reach.
Create copy for A/B tests to understand what drives the highest impact.
Qualifications:
A degree in English, communications, marketing, advertising, or journalism is a plus.
A native-level fluency in English with an impeccable understanding of English grammar is mandatory.
3+ years of professional experience in copywriting and creating content for marketing activities across various mediums, ideally in a tech/SaaS business.
Excellent writing, editing, research, and proofreading skills. Experience working with content marketing and SEO tools like SEMrush/Ahrefs, KW planner, Search Console etc.
Have a compelling portfolio of work that demonstrates high quality copywriting.
You believe that most good writing is rewriting and aren't afraid to take a piece through several drafts before publishing it.
Know how to analyze and act on data that supports your content marketing decisions.
Can own our content marketing efforts and tie them into our growth goals.
Understand web writing & high-quality content creation that's SEO-friendly.
Understand how content fuels marketing and know SEO best practices.
Have experience and a good eye for both short and long-form copy.
Knowledge of content strategy and creation for B2B and B2C.
Having an understanding of web3, crypto and NFTs is a must.
Ability to manage work on multiple projects at once.
‍
What's in it for you?
We offer a full-time, remote opportunity to work with the #1 tech in Blockchain! You work alongside a technical team with fair and competitive compensation. Apply here and let's connect!
‍