Social Media Marketeer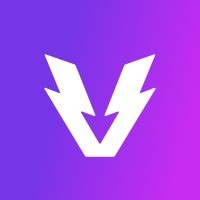 Venly
Marketing & Communications
Remote
Posted on Monday, March 7, 2022
TYPE: Full-time
LOCATION: Remote
TIME ZONE: CET preferred
EXPERIENCE: Trained professional‍
Who are we?
Blockchain is the biggest thing to happen to the internet since, well… the internet. It will reshape how we use and interact with the digital world. But for this technology to realize its real-world potential, it needs to be used. By real people, in the real world—not just industry insiders and early adopters.
Venly is a technology company creating an all-in-one software platform to help companies benefit from blockchain technology. The global vision is to build both a developer-friendly platform and an intuitive interface for end-users. At the center of everything lies simplicity, prime UX and top-level security.
The company has been recognized as a digital pioneer and delivers groundbreaking innovation to companies such as Sandbox, Vulcan Forged, Zed Run, Aavegotchi, Bloktopia, and other industry leaders.
The Venly team values pro-activeness, autonomous learning, teamwork, honesty & drive.‍
Who are we looking for?
We are looking for a crypto-curious full-stack social media marketing specialist to grow and expand Venly's social media presence into new platforms, and to increase our presence on existing platforms. The social media marketer at Venly will manage the day-to-day handling of all social media channels such as Twitter, LinkedIn, Facebook, Instagram, Tiktok and YouTube, adapting content to suit different channels. They will also be responsible for creating social media marketing campaigns and strategies, including budget planning, content ideation, and implementation schedule.
Roles & Responsibilities
Create consistent, meaningful content on all social media platforms, including writing and editing social media posts, improving engagement, and promoting social media campaigns.
Develop social media content plans that are consistent with the company's brand identity and ensure brand consistency in social media communications.
Build and execute social media strategy through competitive research, platform determination, benchmarking, messaging and audience identification.
Have a keen focus on growing social media reach of Venly's and increasing audience engagement especially in Twitter & LinkedIn.
Set key performance indicators (KPIs) for social media campaigns, such as targets for a certain number of shares, likes or impressions and measure a campaign's performance against the KPIs.
Collect customer data and analyze interactions and visits, and use this information to create comprehensive reports and improve future marketing strategies and campaigns.
Continuously improve by capturing and analyzing the appropriate social data, metrics, insights and best practices, and then acting on the information.
Use scheduling and analytics tools to monitor and evaluate social presence & performance.
Manage a high volume of daily social media posts and a budget for social media activities.
Develop and manage social influencer programs and form key relationships with influencers.
Qualifications:
A degree in marketing, communications, business, management or a related field is a plus.
Minimum 3 years of proven experience in social media marketing within a context including growing social presence, planning and managing content, in a SaaS or web3 startup.
Have a keen focus on growing social media reach and increasing audience engagement especially in Twitter & LinkedIn. Experience in growing multiple twitter accounts is a strong plus.
Demonstrable knowledge of social analytics tools and social growth hacks with a solid understanding of social media KPI, social media management and strategy.
Have the know-how to analyze and act on data that supports your marketing decisions; Can own social marketing efforts and tie them into our growth goals.
Measuring solutions backed with numbers should be a part of your DNA.
Entrepreneurial in spirit with solid organizational skills and the ability to deliver in a fast-paced environment.
Strong interpersonal skills and proven ability to work collaboratively with stakeholders
Active team player, self-starter, and multitasker with a process-oriented mindset who can quickly adjust priorities.
Proven expertise in ads, email marketing and/or content marketing is a plus.
Knowledge of design or video creation/editing is a plus.
General understanding of the blockchain & NFT space.
Experience in the crypto industry is a must.
What's in it for you?
We offer a full-time, remote opportunity to work with the #1 tech in Blockchain! You work alongside a technical team with fair and competitive compensation. Apply here and let's connect!