Placeholder Liaison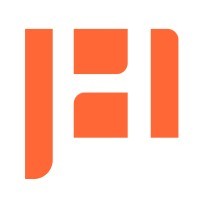 Placeholder
Houston, TX, USA
Posted on Sunday, May 21, 2023
About Us


Placeholder (www.placeholder.com) is a digital marketplace for industrial real estate. We help companies monetize and access underutilized warehouse space at a time when e-commerce and supply chain changes are creating more need than ever before for flexible space.
We are an early-stage start-up led by a team from Uber, McKinsey, and a diverse set of other industries and notable companies. We are backed by world-class venture investors, have launched in cities across Canada and USA, and are growing to new cities across the globe.
What We Are Looking For


We are a company in the industrial real estate industry looking for part-time representatives who can help with tours of warehouse spaces in the Greater Houston area - a great opportunity for someone who enjoys interacting with customers face-to-face. Our reps are required to travel to warehouse locations throughout the Greater Houston area to obtain photos and other information on each property. Tools and in-person training to be provided. The pay is $60 per warehouse visit. We also provide a mileage expense to compensate for commute time.
What We Need


Candidates
must
have their own vehicle and the ability to reliably drive to/from these tour locations. We offer a very generous mileage expense which covers fuel and drive-time. Tours generally take 15-40 mins plus drive time. Although most tours are scheduled 12-48+ hours in advance, those willing and able to accommodate same-day requests will be given more work.
Warehouse reps are expected to travel to warehouse locations to obtain photos and other information on each property (size, number of loading docks, parking spaces etc). The number of site visits will vary week-to-week, and may range between 1-5 per week to start, increasing week over week for those who display proficiency as well as an eagerness to learn and grow with our company. Although this is currently a part time position, there is always opportunity for the right candidate to grow with our team and eventually become a full time, long term employee.
We are needing someone with consistent weekday availability, who excels at customer service and wants to supplement their income.
The ideal candidate(s) will

Be available to work on an as-needed basis during weekday business hours. Tours are typically scheduled 12-48 hours in advance. These warehouse visits typically take between 15-40 mins each.
Have minimal scheduling conflicts between Monday-Friday 8am-5pm for warehouse visits that may be scheduled during that time period.
Have their own vehicle and the ability to drive to these warehouse locations (mileage and gas costs will be covered).
Candidates with either a sales, real estate, or customer service background will be strongly preferred.


Please respond to this posting with the following

Your general weekday availability - (if your availability fluctuates, please try and give as much information as possible.)
Your resume


We look forward to hearing from you! Please note that applications sent without a resume will not be considered.
What We Offer

Compensation: We offer a competitive package of base pay, company equity, health benefits, and self-managed (aka "unlimited") vacation for full-time employees
Remote-first: The role is remote-first, as is our entire company. In general, the current team is located mostly in Toronto, Calgary, and Vancouver, and in those cities, there are opportunities to meet and work together if desired.
Hours: We prioritize results over "face-time". That said, our work is dependent on business needs across multiple time zones. You should expect to be centered on weekday business hours and, depending on circumstances, you may work occasional evenings or weekend days. We value healthy balance, but a willingness to adapt is a requirement of our early stage


As an equal opportunity employer, we are committed to ensuring that qualified individuals with disabilities are provided reasonable accommodation to participate in the job application or interview process, to perform their essential job functions, and to receive other benefits and privileges of employment. If you need reasonable accommodation, please contact us [email protected].