PPM of Marketing and Creative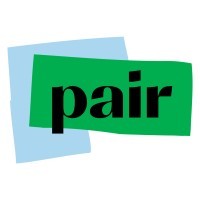 Pair Eyewear
Marketing & Communications
New York, NY, USA
Posted on Saturday, May 20, 2023
At Pair Eyewear, we're building the largest global eyecare company in the world focused on bringing personalization to the end to end eyecare experience, starting with your glasses. We've developed the first personalized eyewear brand where glasses can be an extension of your personality, mood, and interests. With funding from leading venture capitalists in the consumer space, partnerships in the entertainment, sports, and fashion arenas, and a team of passionate individuals, we're on a mission to completely revolutionize the eyewear industry. We're excited that we already have the support of Good Morning America, The Today Show, Oprah Magazine, CNN, and Forbes helping us share our story.
Pair is seeking a PPM of Marketing and Design to build and manage creative/design projects and programming. This role will report to our Manager of Portfolio Project Management. You will be the gatekeeper of creative operations and programmatic top launches. Working to build and scale programs that meet the demand of our growth. Your work will directly impact the customer experience. Your partners will be our Art Director, VP of Design, and the creative team.
What You'll Do

:
Work closely with the Art Director and VP of design to build and manage creative/design programs

Manage and shepherd creative projects throughout all stages: brainstorming/pitching, budgeting, scoping, execution, launch, and retrospective

Lead creative weekly prioritization and planning meetings, assigning projects to designers, copywriters, and photographers

Manage timelines and work process flow for all creative projects

Improve and iterate on creative processes, documentation, and project forms to maximize efficiency and create transparency for stakeholders across all departments

Build out and communicate all timelines and deadlines to key stakeholders

Serve as creative/marketing liaison for all departments across the organization

Create a foundation for creative operations with multiple rinse-and-repeat project structures for programmatic creative/marketing needs
Who You Are

:
You are a proactive and results-driven individual with a strong bias for action who thrives in a fast-paced work environment

You excel at navigating through ambiguous situations with confidence and composure

You are comfortable with uncertainty and have the ability to analyze complex and unclear information to make informed decisions.

You thrive in tackling complex issues, finding innovative solutions, and developing comprehensive strategies to address multifaceted problems effectively

You have excellent interpersonal skills, allowing you to build strong relationships and effectively engage with colleagues, stakeholders, and cross-functional teams to achieve shared goals

You possess exceptional communication skills, both verbal and written

You actively monitor progress, provide constructive feedback, and ensure that work is aligned with overall objectives

You demonstrate strong organizational skills and possess excellent strategic planning skills and have a keen eye for detail

You are skilled at managing relationships and expectations, resolving conflicts, and finding win-win solutions that satisfy the requirements of all parties involved

You possess strong analytical skills, allowing you to analyze existing workflows and identify areas for optimization

You possess a strong problem-solving ability and can think critically to overcome obstacles and deliver high-quality outcomes
Need to Have

:
Familiarity with project management software, like Monday.com, for example

Experience managing mid to large-scale projects that impacted the consumer experience

An understanding of how to build operational programs that you have continued to grow and improve from user feedback

An understanding of KPI process improvement for program management
Nice to Have:
You have 1-2 years of in-house or agency experience in managing creative projects

Being able to process map programs

Certification in SCRUM project management
Some Benefits and Perks of Working At Pair

:
Health, vision and dental insurance

Generous vacation policies

Competitive salaries with equity opportunities

Retirement savings plan options

Free eyewear (plus discounts for family and friends)

NYC dog-friendly office with flexible hybrid work options
At Pair, we carefully consider a wide range of factors when determining compensation. These considerations can cause your compensation to vary. The pay range for this position is expected to be between $85,000 - $105,000 and will depend on your skills, qualifications, and experience. Additionally, this role might be eligible for discretionary short-term and long-term incentives. We encourage all interested candidates to apply.
Pair is an equal opportunity employer. All qualified applicants will receive consideration for employment and will not be discriminated against on the basis of actual or perceived age, ancestry, citizenship, color, disability, familial status, family responsibilities, gender identity/expression, genetic information, marital status, matriculation, national origin, personal appearance, political affiliation, pregnancy or related condition (including breastfeeding), race, religion, sex, sexual orientation, socioeconomic status, veteran status, or any other characteristic protected by law. We also consider qualified applicants regardless of criminal histories, consistent with legal requirements.