Commercial Deposit Solution Manager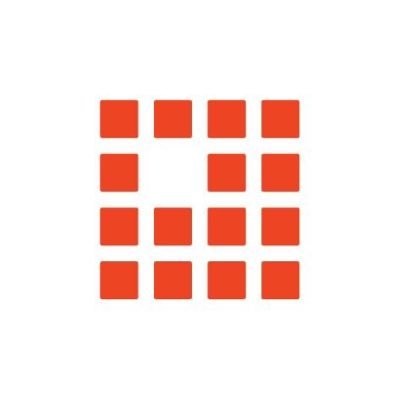 Lending Club
Boston, MA, USA · New York, NY, USA
Posted on Thursday, September 7, 2023
Current

Employees

of LendingClub: Please apply via your internal Workday Account
LendingClub Corporation (NYSE: LC) is the parent company of LendingClub Bank, National Association, Member FDIC, and the only full-spectrum fintech marketplace bank. Members can gain access to a broad range of financial products and services through a technology-driven platform, designed to help them pay less when borrowing and earn more when saving. Since 2007, more than 4 million members have joined the Club to help reach their financial goals. We're leading the governance of a new industry by developing ethical, responsible ways to bring greater value and better opportunities to our members. Everyone deserves a better financial future and our team is committed to making that a reality. Come join us!

About the Role
The commercial deposit and cash management team is playing an increasingly important role in LendingClub's growth story. LendingClub is building a competitive commercial bank to compete for deposit, and cash management business from companies within our specialized verticals. The Commercial Deposit Solution Manager will report to the Sr. Director of Commercial Deposits and Treasury Management and be responsible for advancing and executing our deposit growth strategy.
What You'll Do
You will own LendingClub's commercial deposit products and portfolio while serving as an internal and external SME.

You'll collaborate with and provide tools/support to sales teams ensuring deposit growth and profitability targets are achieved.

You'll work with our Pricing Team to manage deposit pricing including the supporting framework and approval processes.
You'll prioritize product initiatives, informed by insights drawn from portfolio and market analysis, competitor insights, customer feedback, sales feedback, benchmark data and other resources.

You'll lead the development of business cases and coordinate, and drive execution of the product roadmap and backlog.

You'll enhance relationships with key clients and internal / external partners, seeking business opportunities and strategic alliances for LendingClub Bank.

You will stay on top of market trends and landscape to ensure our products are keeping up with client, market and industry needs.

You will evangelize the value and importance of commercial deposits to LendingClub's overall mission.
You will ensure our products are compliant and all risks are understood and adequately mitigated.
About You
You have 4+ years of experience in commercial deposit product management and have worked with various product types including DDA, Savings, Time Deposit, Escrow and transfer pricing/deposit economics.

You have relevant experience in all life cycles of a commercial customer including onboarding, fraud management, and day to day operations which brings an understanding of the customer needs across industry segments.

You are an innovative problem solver with a passion for serving customers.

You understand the product development lifecycle including ideation, personas, use cases, business case development, project execution, etc.

You maintain basic technical acumen and understand how modern treasury management products are designed and operate.

You are a highly influential builder that can drive organizational understanding and alignment.
Primarily ET.

Travel Requirements
As needed travel to San Francisco, NYC or customer meetings.
If you need to travel for work, LendingClub will cover your travel related expenses.

LendingClub is an equal opportunity employer and dedicated to diversity, equity, and inclusion in the workplace. We do not discriminate on the basis of race, religion, color, national origin, sex (including pregnancy, childbirth, reproductive health decisions, or related medical conditions), gender, gender identity, gender expression, sexual orientation, age, marital status, veteran status, disability status, political views or activity, or other applicable legally protected characteristics. We believe that a variety of perspectives will make our teams and business stronger as we work together to transform the traditional banking system.
We are committed to providing reasonable accommodations for qualified individuals with disabilities in our job application process. If you need assistance or an accommodation due to a disability, please contact us at [email protected].