Director, Fraud and Claims Operations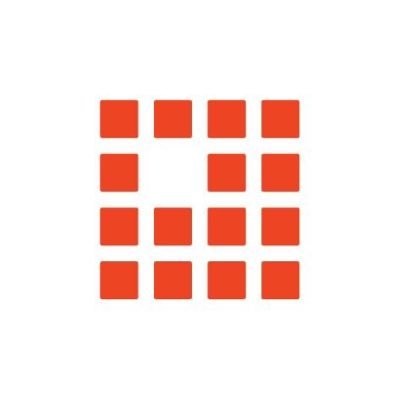 Lending Club
Accounting & Finance, Operations
Boston, MA, USA · Lehi, UT, USA
Posted on Thursday, August 10, 2023
Current

Employees

of LendingClub: Please apply via your internal Workday Account
LendingClub Corporation (NYSE: LC) is the parent company of LendingClub Bank, National Association, Member FDIC, and the only full-spectrum fintech marketplace bank. Members can gain access to a broad range of financial products and services through a technology-driven platform, designed to help them pay less when borrowing and earn more when saving. Since 2007, more than 4 million members have joined the Club to help reach their financial goals. We're leading the governance of a new industry by developing ethical, responsible ways to bring greater value and better opportunities to our members. Everyone deserves a better financial future and our team is committed to making that a reality. Come join us!

About the Role
Lending Club Bank is looking for a results-oriented Director, Fraud and Claim Operations to join our Bank Operations team. This position will report directly to our Vice President of Bank Operations and will be responsible for improving the processes within the fraud operations team and how the fraud prevention team interacts with internal teams (Client Operations, Fraud Investigations, Legal, Deposit Compliance, and Financial Crimes Compliance). This role will also have primary responsibilities for oversight of the Bank's centralized Regulation E customer dispute claim process; executing dispute resolution criteria. The person in this role would define processes, write playbooks, and track team alert penetration and business essential metrics.
A successful leader in this role will have superb verbal and written communication skills with an analytical approach to problem solving. The candidate must be comfortable working with ambiguity, making recommendations to senior management, and delivering results on highly demanding timelines. This role requires a meticulous attention to detail, fraud analytics and fraud operation execution skills, and a desire to consistently make things better.
What You'll Do
Lead the improvement of day-to-day operations processes for the Fraud Prevention team to help team members meet deadlines and ensuring that Bank prevention activities are focused on the overall reduction of fraud exposure within core banking processes and applications
Define investigate and claim resolution protocols in compliance with Regulation E, communicating results of the investigation to customers and internal partners in a timely and professional manner
Manage oversight of existing claims and/or claim inquiries to include meeting daily SLA's in accordance with Regulation
Execution of decision and fraud rule enhancements for the Remote Deposit Capture (RDC) check rule decision application Ensenta; monitor check processing transaction alerts and decision quality
Enhance the Bank's Safety and Soundness plans relation to AML and BSA requirements for CIP processing, account origination review requirements, and account monitoring
Establish fraud detection oversight and procedures for the Bank's Debit Card real-time alerts process; enhance Debit Card rules required to ensure additional control points to support growth in the consumer deposit product portfolio
Manage the Target Operating Model for Fraud Operations to include alert and CRM management, scalable FTE structure for increased product portfolio, and claim management resolution effectiveness
Use data to monitor, supervise, and evaluate KPIs and assist in establishing business/client account monitoring (returns, overdrafts, etc); proactively propose and champion process, tooling, or documentation
Collaborate with cross-functional departments to design the tools necessary to automate and streamline our processes
Work with senior leadership on enhancement to processes and procedure documentation
Leverage process understanding to assess risk exposure and implement enhancements to processes and controls
Influence stakeholders across the company to develop scalable solutions to prevent fraud exposure issues moving forward
Oversee the design and delivery of reports and visualizations that analyze business functions, key operations, and performance metrics in line with the fraud reporting and analytics strategy
Identify new efficiencies and opportunities to improve the effectiveness of the alert penetration and prevention process
Identify operational goals and create reporting frameworks and dashboards with data analytics team and provide reports to leadership team
Engage with internal partners in our engineering, legal, compliance, and risk teams to ensure the alignment of needs and priorities with fraud initiatives
Support the administration and development of systems and tools used by the fraud team
Deep collaboration with Fraud Strategy and technology architecture teams and partners about fraud-related issues and trends, while identifying root cause resolution activities
About You
10+ years of professional experience in fraud operations and alert penetration process improvement
BS/BA degree required
Experience in fraud prevention, transaction disputes, and bank fraud operations
Broad technical breadth and depth, including a strong understanding of FIS or core Banking applications (Miser, Alloy, Mantl, Verafin, Ensenta)
Strong project management skills with experience delivering high quality results in tight deadline environments
Outstanding written and verbal communications skills and comfort engaging with senior leadership
Excellent problem solving skills, with an ability to develop solutions working with multiple functional teams
Work Location
Boston or Lehi
We are currently working a hybrid schedule and our teams are in-office Tuesdays and Wednesdays.

Time Zone Requirements
Local hours (ET, MT).

Travel Requirements
If you need to travel for work, LendingClub will cover your travel related expenses.
#LI-CA1

LendingClub is an equal opportunity employer and dedicated to diversity, equity, and inclusion in the workplace. We do not discriminate on the basis of race, religion, color, national origin, sex (including pregnancy, childbirth, reproductive health decisions, or related medical conditions), gender, gender identity, gender expression, sexual orientation, age, marital status, veteran status, disability status, political views or activity, or other applicable legally protected characteristics. We believe that a variety of perspectives will make our teams and business stronger as we work together to transform the traditional banking system.
We are committed to providing reasonable accommodations for qualified individuals with disabilities in our job application process. If you need assistance or an accommodation due to a disability, please contact us at [email protected].