Sr Treasury Management Associate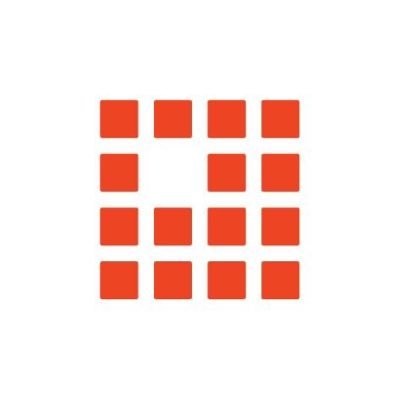 Lending Club
Accounting & Finance
Boston, MA, USA
Posted on Friday, May 26, 2023
Current

Employees

of LendingClub: Please apply via your internal Workday Account
LendingClub Corporation (NYSE: LC) is the parent company of LendingClub Bank, National Association, Member FDIC, and the only full-spectrum fintech marketplace bank. Members can gain access to a broad range of financial products and services through a technology-driven platform, designed to help them pay less when borrowing and earn more when saving. Since 2007, more than 4 million members have joined the Club to help reach their financial goals. We're leading the governance of a new industry by developing ethical, responsible ways to bring greater value and better opportunities to our members. Everyone deserves a better financial future and our team is committed to making that a reality. Come join us!

About the Role
The Sr Treasury Management Associate is responsible for the assistance with Treasury Management customer inquiries, implementation, training and on-going support of all Treasury Management products and services including but not limited to Online Banking, Remote Deposit Capture (RDC), Mobile Check Deposit, Lockbox, Positive Pay and Account Reconciliation. In addition to possessing a comprehensive knowledge of the entire suite of offerings, the Treasury Management Specialist will collaborate with colleagues across the organization to solve complex client inquiries and actively participate in department initiatives to employ all Treasury management products and services to strengthen the relationship we have with our clients.
What You'll Do
What You'll Do
Manage and distribute Treasury Management requests to ensure timely and accurate resolution.

Act as the primary Manual Account Opener and Back up as the Manual Account Reviewer

Communicate information clearly to ensure prompt first-time resolution.

Perform product/service installations, demos, and training to clients.

Troubleshoot client issues related to online browser compatibility and settings.

Consistently follow client authentication procedures for all

products/services.

Understand and advise clients regarding industry best practices for online security protocols and fraud prevention.

Serve as liaison between internal/external clients and department management.

Proactively work with team to address urgent needs and take on teammates' duties as needed to ensure timely completion and shared ownership of department

responsibilities.

Actively participate in projects to enhance existing and implement

new products/services.

Draw on knowledge and experience to recommend improvements to existing processes.

Maintain strong knowledge and understanding of related Bank systems

Promptly escalate any potential fraud or loss situations.

Collaborate with a teamwork mindset and partner across department to ensure client success.

Utilize internal stakeholders and resources to quickly understand and resolve client issues.

Adhere to all Bank policies and procedures.
About You
You have a minimum of 3 years' experience in financial services, including a minimum of 1.5 years in a Treasury management role or related area.

You have experience in a client service call center and product support is preferred.

You have knowledge of electronic banking and other Treasury management products and services including but not limited to Online Banking, Remote Deposit Capture (RDC), Mobile Check Deposit, Lockbox, Positive Pay and Account Reconciliation is recommended.

You have strong organizational skills.

You are able to effectively communicate orally and in writing.

You are excellent with time management & planning.

You are proficient in Microsoft Office suite of products.

High School Diploma or GED required

You are able to work a hybrid schedule to include working out of the Boston office a few days a week.
Work Location
Boston, MA.
Work Hours
EST Regular Office Hour

LendingClub is an equal opportunity employer and dedicated to diversity, equity, and inclusion in the workplace. We do not discriminate on the basis of race, religion, color, national origin, sex (including pregnancy, childbirth, reproductive health decisions, or related medical conditions), gender, gender identity, gender expression, sexual orientation, age, marital status, veteran status, disability status, political views or activity, or other applicable legally protected characteristics. We believe that a variety of perspectives will make our teams and business stronger as we work together to transform the traditional banking system.
We are committed to providing reasonable accommodations for qualified individuals with disabilities in our job application process. If you need assistance or an accommodation due to a disability, please contact us at [email protected].