Senior Cloud Systems Engineer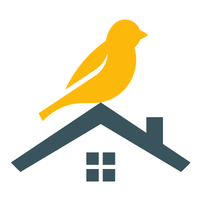 HouseCanary
Software Engineering
Remote
Posted on Tuesday, May 16, 2023
HouseCanary is creating a more efficient real estate marketplace, where its trusted property valuations help consumers and investors enjoy a frictionless experience in buying, financing, and improving their homes. By working directly with institutional investors, HouseCanary already powers more than $200 million in real estate transactions each month. Through partnerships with leading financial institutions, HouseCanary's ComeHome platform will enable consumers to close on more than $100 billion of real estate transactions this year. HouseCanary recently raised $65M in Series C funding as our team continues our hyper-growth. Founded in 2013, HouseCanary has built its reputation on developing unique analytics for the $30.7 trillion residential real estate market, based on big data and refined through machine learning. By combining this technology with its nationwide brokerage, HouseCanary is uniquely positioned to connect investors and consumers alike to the information that they care most about in an effort to modernize and streamline the home buying and home ownership process.
We are recognized on Built-in's Best Places to Work, including:
Colorado Best Places to Work
Colorado Best Midsize Companies to Work For
Colorado Best Paying Companies
SF Best Midsize Companies to Work For
We are Inc. Magazine's Best Workplaces Honoree 2022
At HouseCanary, we believe in empowered teams that are responsible for running the software they've built - but at the same time, these teams need support from experts to help them build the foundation to run their services. We've built a modern cloud infrastructure on AWS that lets us deliver the platform our teams need to build on. We're looking for the right person to help us grow this platform to the next level by improving security, governance and performance.
As part of our central DevOps infrastructure team, the Cloud Systems Engineer will be responsible for managing the systems and networks that form the foundation of HouseCanary's products and services. You'll be responsible not only for managing our networks and infrastructure, but working across the company with a variety of teams to define our cloud and system architecture. You've probably got a strong background in networking and *nix operating systems, and have spent some time applying this knowledge to cloud environments. In addition to formidable technical skills, you've got great communication skills as well: you know how to build consensus across a wide range of stakeholders and work effectively with peers in a variety of disciplines. In a given week you might work on improving an AMI, implementing a strategy for governance across all AWS accounts, improving our DNS infrastructure and consulting with service teams on how to optimize their use of cloud resources.
Experience:
At least 8 years of progressive experience in technical roles
Strong background in *nix operating systems
Strong background in networking - firewalls, networks and protocols
Experience scripting in at least one language
Experience with at least one major cloud platform (AWS preferred)
Experience with an infrastructure-as-code system such as Terraform or CloudFormation (Terraform preferred)
Experience working with CI/CD pipelines and source control
Experience working in a regulated environment or with customers who have strong audit/compliance requirements is a plus
We strongly encourage people of color, women, lesbian, gay, bisexual, transgender, queer and non-binary people, veterans, parents, and individuals with disabilities to apply. HouseCanary is an equal opportunity employer and welcomes everyone to our team. If you need reasonable adjustments at any point in the application or interview process, please let us know. In your application, please feel free to note which pronouns you use (For example - she/her, he/him, they/them, etc).