Controller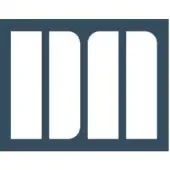 Diamond Age
Accounting & Finance
Phoenix, AZ, USA
Posted on Saturday, September 17, 2022
At DIAMOND AGE 3D our vision is to deliver high quality homes, faster and more affordably, thereby making the American dream of home ownership more accessible. Diamond Age is revolutionizing home building by deploying unique technology that deeply integrates the efforts of people, robotics, and software. Our goal at Diamond Age 3D is to deliver homes that provide safety, familiarity, quality, and attainability to American home buyers. Diamond Age is headquartered in Phoenix, building homes throughout Arizona, with regional and national expansion plans in the next 24 months.
As a Controller at Diamond Age, you are responsible for all accounts receivable, accounts payable, payroll, financial statements, budgets, cash forecasts, and file maintenance for applicable entities.
Responsibilities:
Assist leadership with important financial decisions
Prepare financial documents such as reports, forecasts, and statements to understand the financial state of the business
Monitor company's financial reports and determine ways to reduce costs
Keep up to date on the financial market to understand how to maximize profits and find new expansion areas
Understand the financials to meet legal requirements and keep the financial state in good standing
Requirements:
Residence in or willingness to relocate to the Phoenix area
Minimum 7 years practical accounting experience, including knowledge of Generally Accepted Accounting Principles in Manufacturing or construction
Strong experience with Quickbooks, Acumatica, Sage/NetSuite
Strong proficiency with Microsoft Office Suite, including MS Excel (including VLookups, Pivot Tables, etc.)
Positive attitude and team player
Highly organized with strong emphasis on self-motivation and analytical skills
Ability to identify and manage priorities
Excellent written and verbal communication skills
Willingness to work primarily in an office environment
Requirements:
Unique culture focused on results, comradery, and personal development
Great salary
Exceptional health care benefits
Equity in the company
Liberal PTO policy
Thank you for your interest with Diamond Age 3D!