Concrete Materials Lab Manager/Technician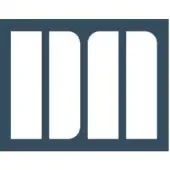 Diamond Age
Phoenix, AZ, USA
Posted on Saturday, September 17, 2022
At DIAMOND AGE 3D our vision is to deliver high quality homes, faster and more affordably, thereby making the American dream of home ownership more accessible. Diamond Age is revolutionizing home building by deploying unique technology that deeply integrates the efforts of people, robotics, and software. Our goal at Diamond Age 3D is to deliver homes that provide safety, familiarity, quality, and attainability to American home buyers. Diamond Age is headquartered in Phoenix, building homes throughout Arizona, with regional and national expansion plans in the next 24 months.
Are you a Construction Materials Lab Manager/Technician who enjoys technical work and are you looking for an opportunity to work with a home construction automation company that is changing the future of home building? We encourage you to apply for this opportunity. We are a team of friendly, hard-working, dedicated and collaborative professionals. Our ideal candidate is seeking challenging work and is committed to quality. The Construction Materials Lab Manager/Technician will be responsible for lab accreditations, preparing for lab audits, maintaining quality control, and ensuring timely execution of lab tests. The Construction Materials Lab Manager/Technician is not currently a people manager however it will very likely grow into a leadership role in the future as the team grows.
Responsibilities:
Build structural concrete laboratory testing assemblies and devices
Conduct structural engineering and concrete material ASTM tests
Collaborate with Engineers for developing R&D test environment
Operate cutting-edge construction robotics
Collect and report data from laboratory and field experiments including the production of concrete samples
Prepare building samples for large assembly testing
Compile, review and approve lab and field reports
Implement the project in accordance with project specifications
Requirements:
Residence in or willingness to relocate to the Phoenix area
ASTM or ACI certification; including experience with civil and/or mechanical ASTM testing, preferably structural concrete tests
Excellent hands-on skills in setting up civil, mechanical, or electrical testing environments and machines
Must be detail-oriented to perform ASTM tests and accurately report the results
Excellent communication and interpersonal skills for R&D
Experience with mechanical loading tests beyond monotonic loading (e.g., seismic, dynamic, and fatigue), data acquisition system, or computational skills is a plus
Knowledge of basic construction methods; construction experience is a major plus
Must have sound knowledge of laboratory tests, field testing and inspection
Must have ability to make quick decisions requiring sound judgment and experience
Employee Package Includes:
Unique culture focused on results, comradery, and personal development
Great salary
Exceptional health care benefits
Equity in the company
Liberal PTO policy
Thank you for your interest with Diamond Age 3D!